The Ultimate Holiday Stain Guide
The Ultimate Holiday Stain Guide
Ah… the Holidays! What a joyous time of the year. Except when your favorite garment, rug or furniture piece gets stained. Fear no more… here's our "Ultimate Holiday Stain Guide."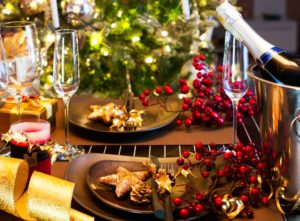 There are stains, and then there are "Holiday Stains." Some of the things we love most about the holidays, the food, treats, special beverages, even a simple Christmas tree skirt, cause some of the toughest stains to remove. Follow these tips to deal with some common holiday stains:
1. Treat and wash stains promptly!
The longer stains sit on fabrics, the more difficult they may be to remove.
2. Always follow the care label
Care labels usually provide the most reliable information as to how to treat a garment or other fabric material. Check out our recent blog post on understanding care labels!
3. When in doubt, trust the experts…
Even with these useful tips and your own experience, if your instinct tells you that it might be best to get an expert opinion, we're here for you! Bring us the affected item as quickly as possible (remember tip #1) and we'll give you our expert opinion on how to best address the stain.
Dealing with Common Holiday Stains
The American Cleaning Institute® and other organizations offer great tips on how to deal with common holiday stains.
Turkey, gravy, butter, and salad dressing (oil-based stains): Pre-treat with a pre-wash stain remover. Launder in the warmest water that's safe for the fabric, per the garment care label.
Cranberry sauce, apple cider, and pumpkin pie (fruit-based stains): Treat these stains promptly. Remove excess fruit and run the fabric under cold water. Wash the item as soon as possible using the warmest water and bleach that are safe for the fabric.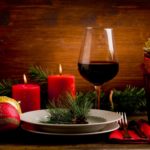 Coffee, tea, wine, and soft drinks (beverage stains): Soak or sponge stain in cool water. Pre-treat with a pre-wash stain remover or liquid laundry detergent. Launder using oxygen bleach or chlorine bleach, if safe for fabric.
Wax stains: Use a dull knife to scrape off surface wax. Place stain between paper towels and press with a warm iron, transferring the wax to the towels. Continue, using clean towels, until the wax no longer transfers. Then, place stain face down on another clean paper towel and sponge with a pre-wash stain remover; blot with paper towels. Let dry, then launder.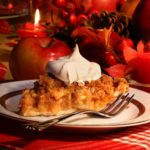 Colorful cakes and desserts (food-coloring stains): Sponge stain promptly with cool water. If this doesn't remove stain, soak stain in cool water for at least 30 minutes. After soaking, pre-treat with a pre-wash stain remover or liquid laundry detergent, then launder.
Soot Stains & Smoke Odor: Shake out garment. Don't rub; you may make the stain worse. Launder washable garments using laundry detergent and the warmest water suitable for the garments. Continue laundering garments until soot and/or smoke odor are removed. You may have to launder as many as five times.
However, if you don't feel like laundering an item up to five times, remember Sir Galloway Cleaners' sister company, Sir Galloway Fabric Restoration, specializes in the restoration of garments and fabric damaged by water and smoke! Simply bring us the item and we'll let you know if it can be restored (chances are if anyone can restore your item in South Florida, it's us).
Christmas Tree Skirt Stains (dyes): Christmas trees are known to occasionally stain carpets. Some tree skirts are loaded with excess dye that can stain carpets permanently. Stains can happen from water overflowing when filling the tree stand, causing the skirts to get wet. Unfortunately this carries the excess dyes into the rug. Experts suggest placing some towels underneath to act as a barrier. This can prevent contact of the skirt with the carpet.
Other useful resources