Corporate Social Responsibility
Corporate Social Responsibility
Our Green Commitment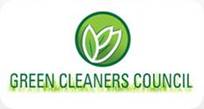 As members of the Green Cleaners Council, we are totally committed to operating a green plant. From our cleaning products to our packaging, you will feel good knowing your clothing is cleaned and processed with environmentally friendly methods. We use biodegradable poly bags, recycled hangers and offer hydro carbon cleaning; all to better take care of you and the environment. Because sometimes seeing is believing, you are always welcomed to tour of our facility and learn more about our green initiatives. To schedule a tour simply contact us.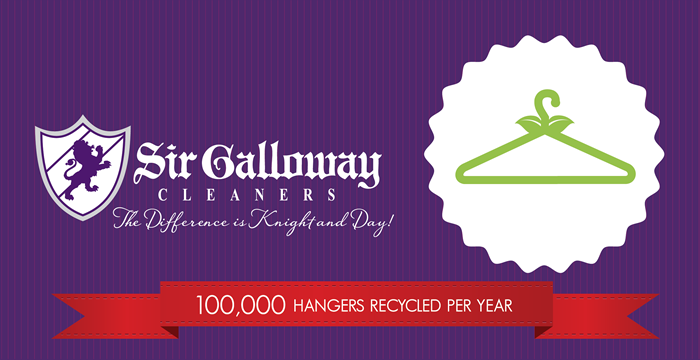 As part of our Green Commitment and our broader Corporate Social Responsibility efforts, we are proud to support the Drycleaning & Laundry Institute's "DLI Cleaners Care Hanger Recycling Program" initiative to recycle 30 million hangers in 2013, with our own pledge of 100,000 recycled hangers. Read more on this blog post.
Giving Back

We are committed to supporting Camillus House with an on going clothing donation drive. Please support us and our partners by donating your gently used clothing and other household items. We can provide you with specially designed plastic collection bags for the clothing drive, which can be turned in at any of our locations or to our delivery personnel. All donated clothing will be given directly to Camillus House to distribute in the community.

Sir Galloway Cleaners is also a proud supporter of the Woody Foundation, a 501C not-for-profit that was established to raise funds for the recovery of individuals suffering from spinal cord injuries. Read more about our involvement with the Woody Foundation, and the important work the organization is doing, on their December 2012 newsletter.
The Woody Foundation is named after Woody Beckham who was tragically injured while playing rugby for his club team at Florida Atlantic University in January 2011. Woody remains paralyzed from his injury; however, along with friends, family and local leaders, has turned his tragedy into action by establishing The Woody Foundation to raise money to assist the thousands of individuals in our community who suffer from spinal cord injuries.
Children's Home Society of Florida (CHS) was founded in Jacksonville in November 1902, amidst a nationwide effort to find safe and loving families for children orphaned by industrial and farm accidents, epidemics such as tuberculosis, or from complications during childbirth. At the time, no public welfare or social service agencies existed to provide financial support or housing for orphaned youngsters.
In 1920, CHS began expanding to meet the needs of Florida's growing population, opening its next office in Pensacola. The remaining divisions were established over the next 91 years, including the Southeastern Division in Miami-Dade County which was created in 1925 to serve children and families in the County. Initially providing adoption, foster care and child welfare services to homeless children. CHS' Southeastern Division successfully built upon its strong reputation to become a culturally competent agency with staff that reflects the population demographics of the community and who provide culturally sensitive services. CHS' Southeastern Division services currently include: Dependency Case Management (DCM), Adoption, Pre-Independent Living, McLamore Children's Center, Family Visitation Center, Clinical Services and Prevention/Intervention Home Visiting Programs of the Children's Trust, such as Healthy Families Miami-Dade. Our efforts, programs and services are focused on our mission of "building bridges to success form children".
Supporting Your Charity
We will be happy to support your charity by donating silent auction gift certifications. Send us information at customerservice@sirgalloway.com.