Since 1984 Sir Galloway Cleaners, a family owned and operated business, has been providing you with all your dry cleaning needs. We take great pride and care in our quality services, every one of your garments is gently and carefully cleaned in our environmentally-friendly process. The garment is carefully inspected by our specialists who check every button and look for spots, open seams, or pressing imperfections making sure by the time you receive your garment, it is ready to wear.
The Sir Galloway Cleaners fleet, at your service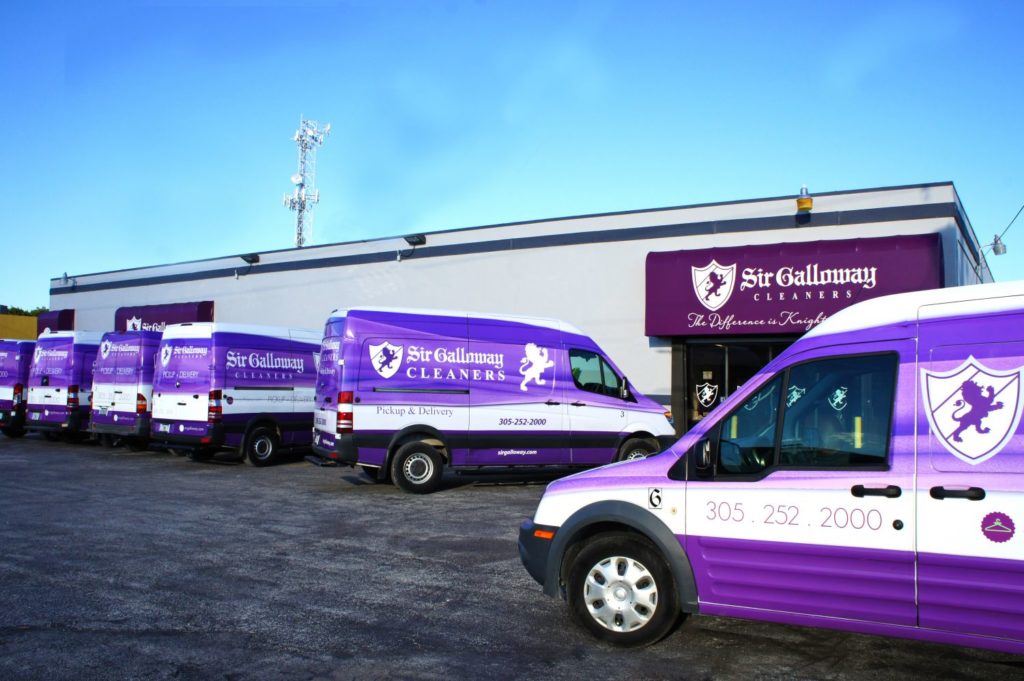 Our tracking ticket system has your name on it, guaranteeing your garments won't be misplaced. And, to make it more convenient for you, we offer complimentary pickup and delivery for your garments.
Trust Sir Galloway to clean and hand finish your designer or everyday garments, with Sir Galloway Cleaners the difference is Knight and Day!
Our Mission:
Ready on time.
Ready to wear.
Friendly & Knowledgeable Customer Care.
Sir Galloway Guarantee:
In the event we fail to have your order ready on time, we will deliver the order to your home, condominium, office or yacht/marina free of charge. If you are not completely satisfied with our quality, we will be happy to try again until you are satisfied.
Sir Galloway Dry Cleaners is committed to the environment and the communities in which we operate. Learn more about out Corporate Social Responsibility initiatives.