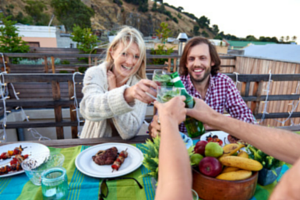 Sadly the end of summer is almost upon us and you only have a couple more chances to get outside with friends, have some drinks and fire up the grill. Follow these tips to close out your summer with the perfect BBQ!
Choose a theme
Since it's the end of summer, prepare your guests for the coming season by having an autumn theme, complete with falling leaves and muted colors.  The theme could even be incorporated in the food. Have a Hawaiian luau or a Southern BBQ cookout with all of the traditional fixings. If it's going to get messy, maybe discourage your guests from wearing white.
Have unique summer drinks
This may be you and your guests' last chance until next year to try a refreshing Ginger Shandie, Monkey Punch, or Peach Fizz. Don't know what those are? Now is the perfect time to find out!
Don't be afraid to get wet
Fill up buckets of water with squirt guns or make a slip n slide out of trash bags. Tell your guests to wear swimsuits and provoke an all out water war! Summer is about food, family and most of all fun! Your guests will thank you for the good time when the first snowflake hits!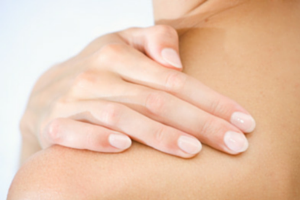 We're always so careful about what we do with our skin. We use sunscreen, daily moisturizers, masks, peels, facials, toners, cleansers, creams, and more. Sometimes we're so focused about what goes on our skin that we forget about what it touches, our clothes. Every day when you wear that suit into work, your skin is exposed to whatever cleaner was used. We make sure to treat your clothes with the same respect you would treat your skin.
We are committed to being green and that means our cleaning products and packaging are environmentally friendly, as is every step of the process along the way.
Since we care about your skin, we ensure that all the clothing is cleaned and processed with environmentally friendly methods. We use a safe silicone solvent that is non-abrasive, non-carcinogenic and does not contain perchlorethylene.
After your clothes are safely cleaned they are later hung on recycled hangers and stored in biodegradable poly bags that are sturdy and environmentally safe.
Don't go through all the hassle of keeping your skin soft and smooth only to expose it to dangerous chemicals. Contact us today and let us show you the green way is the right way!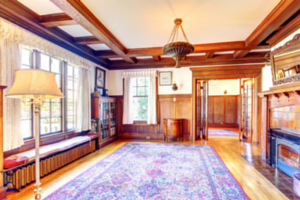 Your huge, decorative area rug is the centerpiece of the living room and it gets a lot of traffic. Your rug will last much longer if you take care of it and clean it regularly. Here are some tips for keeping your beautiful rug looking new for years to come.
Hold the rug down
When a rug slips and slides on a hard surface, it can lead to additional wear and sometimes rips. A non-slip rug pad or gripper tape will hold the rug firmly in place. Make sure you do your research into the right type of material for your floor as some can stain or discolor the floor underneath.
Clean it constantly
Vacuum the top surface of the rug at least once a week and the underside of it every other month. Rest the rug on a clean surface and don't forget that dirt can pile up under the rug as well. Make sure you remove the rug from the area and clean all of the hidden grime underneath.
When all else fails, call us
For those times when your rugs need a little extra attention, come to us!