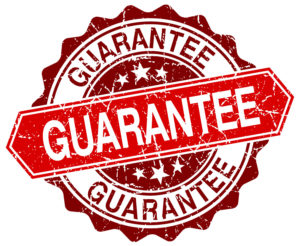 Sure, it's nice to see a guarantee on our website, but what does it really mean? We thought our customers would like to know exactly what our guarantee offers.
Our tracking ticket system has your name on it, guaranteeing your garments won't be misplaced.
In the event we fail to have your order ready on time, your order is free of charge and we will deliver it to your home or office.
If you are not completely satisfied with the quality of our work, we will be happy to try again until you are satisfied.
Our mission is to always deliver on time, ready to wear, and to put focus on friendly and knowledgeable customer care.
Since 1984 we have been a family owned and operated business and have provided a wide range of dry cleaning solutions to fit all your needs. We take great pride and care in our quality services; every one of your garments will be gently and carefully cleaned through our environmentally minded cleaning process. Each garment is carefully inspected by specialists, who check every button, zip, and tie and searching for spots, open seams, or pressing imperfections and making sure that every garment is picture perfect and ready to wear.
We are confident that our services reflect our mission and values and we promise to always put you, the customer, first. You'll see the difference is knight and day!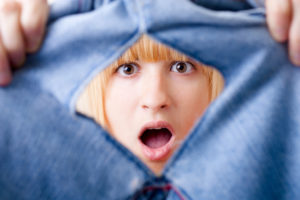 How many times have you put on your favorite shirt or pants only to be surprised with a missing button or stuck zipper? Sometimes a quick fix is easier said than done when it comes to your busy schedule, leaving your favorite items to sit in the back of your closet unworn, or even get tossed out with the weekly trash.
Americans send 10.5 million tons of clothing to landfills each year, often because they don't fit or have a minor issue. Don't throw away your favorite items just because they have a small tear or are missing a button. Here at Sir Galloway, we provide garment repair services for all your garments. Even better, we'll check your garments each time they are cleaned and make minor fixes for free.  We offer:
Zipper replacements
Torn seams
Button replacements
Rips or tears
Adjust hems
Adjust sizes (let in or let out seams)
Never throw out your favorite shirt again! We think your favorite garments should stay in your closet, not tossed out or forgotten because of a minor issue. Next time your garments need cleaning and repairing, bring them in to Sir Galloway. Our on site professionals will take care of them for you with spectacular results.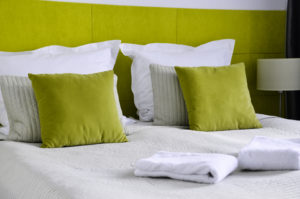 Bedding can be quite an investment. Knowing the proper way to care for your bedding will bring you years of use for your favorite linens. Here are our tips:
•Dry Cleaning: To prevent shrinking, wrinkling, and other laundry problems it is best to dry clean your blankets bedspreads and comforters. Bedding often has backing, shell fabric, decorative features and stitching that all react uniquely when it comes to washing and care. Washed at home, bedding can often shrink or pucker, leaving the final product that may be clean but less attractive. Bring in your bedding in to us for a quick, professional cleaning.
•Don't Eat in Bed: It's tempting to curl up to a movie and bowl of popcorn in bed, but no matter how careful you may be crumbs and drips always seem to find a way onto bedding. Many times bed linens are made from fabrics and materials that make it difficult to spot treat. Save yourself the trouble of stained or crumb filled bedding and keep snacks away.
•Upgrade Bedding: Create a comfortable place to rest. Using higher quality linens allows for more comfort at night for more refreshed mornings. When searching for new linens, look for fabrics that are breathable and allow easy airflow. If you have concerns about allergens, organic cotton or linen-cotton blends without dye are great options.
•Comforter Cover: If your comforter is not overly decorative or ornamental, use a comforter cover. It will protect your bedding from wear and is easier to clean as it is smaller and less bulky than a full comforter, protecting you from allergens and dust.
•Wash Schedule: Nothing beats the feeling of fresh sheets. Creating a washing and care schedule for bedding linens keeps dirt and dust from making a permanent home in your bed. If your pillowcases are brightly colored or patterned wash them inside out to preserve color longer. In addition, washing sheets in warm, not hot, water will help to reduce shrinkage.
•Pillow Talk: The right pillow can make all the difference in the world when it comes to a restful nights sleep and when you find the perfect pillow you want to keep it for years. A pillow cover will protect your pillow from dust and stains while still maintaining comfort. In addition, regular wash cycles for your pillow will keep them fresh and fluffy.
Here at Sir Galloway, we provide expert dry cleaning services to keep your beautiful bedding bright and cozy for years.