Why Hire a Professional Dry Cleaner for Couture Dresses & High-End Clothing?
Why Hire a Professional Dry Cleaner for Couture Dresses & High-End Clothing?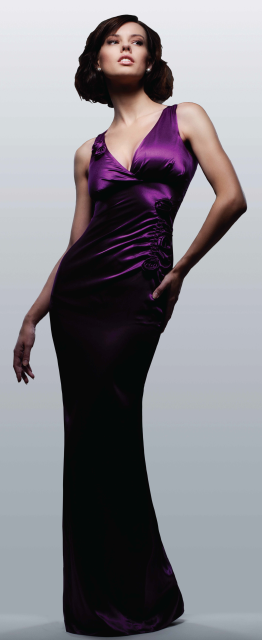 When it comes to the professional care of your finer garments, Sir Galloway Cleaners offers unparalleled dry cleaning services for your couture dresses or your designer and high-end clothing.  We offer a broad range of professional dry cleaning services in order to provide more personalized hand care of your garments while at the same time paying the strictest attention to detail at all times.  Our goal is to ensure that you'll always look stunning whether you're dressed in business or casual attire, evening formal wear, or a wedding party ensemble.
A Word about the Term "Couture"
The terminology "couture" means more than simply designer or high-end fashion.  It is derived from the French word meaning "dressmaking" or "sewing."  In today's fashion circles, it is the mainstream term that is commonly used to describe expensive, custom tailored garments.  The true implication is attributed to "haute couture", the French expression for high-end fashion.
In order to be classified as a couture dress, it must be conferred as such by the French Federation of Couture, Fashion Designers, and Ready-to-Wear Tailors.  The more common characteristics of couture dresses and gowns include appliqués, delicate fabrics, embroidery, intricate beading, and other fragile handwork.  Consequently, items of this nature require the specialized attention and care that only we can provide.
Customizable Dry Cleaning Services
Your precious garments deserve the best care possible and that requires the attention of experts who are able to clean and finish your items using highly specialized methods that will ensure they are cared for properly.  These experts have extensive experience and expertise with couture dresses, designer high-end clothing, and other exquisite garments.  Furthermore, our customizable dry cleaning services can be tailored to meet your specific needs and provide optimum convenience in the process.
Before any cleaning can begin, all couture garments and high-end items are examined in order to determine the best dry cleaning treatment for each unique design.  In order to extend the life expectancy of your most exquisite pieces, only the gentlest, cleaning techniques will be applied.  Anything less is not acceptable.  The process that is used ensures that your items will always be maintained and preserved properly so that you can treasure your garments for years to come.
Why choose a High End Miami Dry Cleaning Service?
As the premier Miami couture dry cleaners, we believe in delivering the highest quality services possible for all types of garments, including the care and preservation of couture, designer, and high-end clothing.  If your wardrobe involved a large investment, you don't want to trust it with any ordinary dry clean service.  You need a dry cleaner that has the experience and expertise needed to protect your garments and that is Sir Galloway Cleaners. We have the experience and skills apart from the right equipment to ensure there is no damage to your garments.
Have a couture dress or high end clothing that needs cleaning? Call us today at 305.252.2000.