Your Feedback Helps Us Grow
Your Feedback Helps Us Grow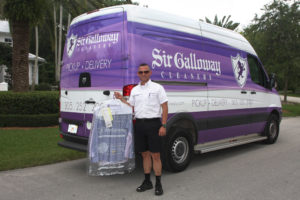 One of our secrets to success is that we listen to customer feedback! Sir Galloway has built up a reputation on quality customer service and superior dry cleaning. We pride ourselves on being your go-to dry cleaner and we would love to hear what you have to say.
If you've had a great experience working with Sir Galloway please share with us on Yelp. Make sure to mention the name of any employee who has really gone above and beyond for you so we can let them know that they've made an impression on you!
Find your location:
Pinecrest
Falls Warehouse
Sunset Drive
Coral Gables
Old Cutler
Palmetto Bay
Don't want to leave a Yelp review? No problem! You can also tell us about your experience on Google, Facebook, or by contacting us directly.