Dry Cleaning Solvent – it's YOUR choice
Dry Cleaning Solvent – it's YOUR choice
On February 10, 2012, the U.S. Environmental Protection  Agency (EPA) posted the final health assessment for tetrachloroethylene – also known as perchloroethylene, or perc – Confirming longstanding scientific understanding and research, the final assessment characterizes perc as a "likely human carcinogen."  However, the agency does not believe that wearing clothes dry cleaned with perc poses a health risk.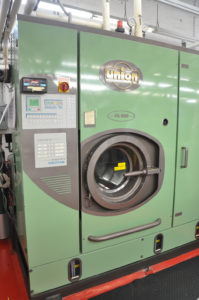 EPA's full press statement about the report is available at: www.epa.gov
At Sir Galloway, YOU have the option when it comes to dry cleaning solvents. All you need to do is advise your Customer Service Representative, 'Perc or Hydrocarbon – once again, it's your choice.